Today's Buzz features Sacramento's mobile restrooms for the homeless, fact-checking Trump in Cincinnati, and the lowest unemployment rate since 2007. This morning I fell down the porch steps while carrying two heavy bags, so today's buzz is full of dramatic recreations of that wonderful moment.
Right Now with Emily Leuning
What I'm Doing: Icing my bruises
What I'm Reading: The back of the Advil bottle
What I'm Watching: lots of Netflix
We're Buzzin'
Keith Ellison and the Battle for the Democratic Party: The Minnesota progressive's run for DNC chair demonstrates the pressures for the party as it tries to recover from a disastrous 2016 election.
Trump team moves to block Pennsylvania recount: Attorneys for President-elect Donald Trump have moved to block the vote recount in Pennsylvania, adding to complaints filed to stop similar proceedings in Michigan and Wisconsin.
Trending on ELGL
The Top Five Local Government Employers…
12/16 The Confidential: ELGL Member Lands on Buzzfeed
Podcast: The Power of Story with Paul Leonard, Upper Dublin Township, PA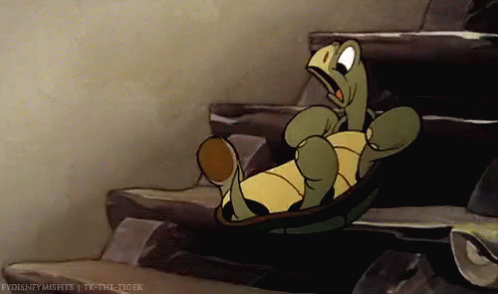 Upcoming ELGL Events
Luncheon: Welcome to Oregon Luncheon for Ann Ober  December 7, 2016 12:00 am – 1:00 pm PST
Meetup: Seahawks, Packers, and ELGL December 10, 2016 5:00 pm
Meetup: Women in Local Gov Meet Up December 15, 2016 5:30 pm
Webinar: Public-Private Partnerships Part II CPBB to co-present with leading public-private local government provider SafeBuilt Tuesday, December 13, 2016 12:00 PM – 1:00 PM EST
50 Nifty
How Trump Could Wage a War on Scientific Expertise: The mechanics of stripping empiricism out of America's regulatory systems.
Unemployment Rate Drops To 4.6 Percent, Lowest Level Since 2007: Unemployment dropped by 0.3 percentage points, to 4.6 percent, last month — the lowest rate since 2007 — according to the monthly jobs report from the Bureau of Labor Statistics.
First move as president-elect? Block a bunch of haters on Twitter: Since winning this year's presidential election the talk of the 2016 Twitter-sphere, Donald Trump, is heavily utilizing the site's block feature.
Where Hillary Clinton Fell Short: Critics say she failed to energize the Democratic base. But vote totals show her biggest shortcomings were in counties that opposed Barack Obama the most.
Local Gov Confidential
An earthquake worse than the 'Big One'? Shattered New Zealand city shows danger of Seattle's fault: The nine people on Red Bus No. 702 were going separate ways on a Tuesday afternoon: to lunch, the doctor, work, home. The youngest was 14, the oldest 78. At 12:51 p.m. on Feb. 22, 2011, most of them had seconds to live.
Police Violence Against Native Americans Goes Far Beyond Standing Rock: And everyone is probably understating the extent of the problem.
5 Fact Checks From Trump's Cincinnati 'Thank-You Tour' Kickoff: Donald Trump kicked off his postelection "thank you tour" with a Thursday-night rally that sounded a lot like any of his campaign rallies. He said trade was dangerous, he warned about refugees, and his mention of his former opponent, Hillary Clinton, prompted supporters to chant "lock her up."
How Sacramento Rolled Out a Mobile Restroom for the Homeless : The Pit Stop project hired restroom attendants who can empathize with the population they're trying to reach.