The High Five
A World Without Trash Cans? Early reports suggest at least one of the bombs used in yesterday's Boston Marathon attack was hidden in a garbage can. There's a case to be made for removing them all.

Yes, the government has a kill switch for cell service – In the wake of the Boston Marathon explosions, reports surfaced yesterday that authorities had shut down cellular telephone service in Boston to prevent any remaining bombs from being remotely detonated.

Emergency Planning, Speed Saved Lives – The efficiency of the rescue reflected careful planning, heroic execution and elements of good fortune. Its significance can't be measured. The attack inflicted life-threatening injuries upon dozens of people. On Tuesday evening, the death toll stood at three.

Should Utilities Have to Bury Power Lines? Proponents say putting power lines underground could protect them from the prospect of bigger and more violent storms brought on by climate change. But others argue that there are easier and more cost-effective ways to prevent blackouts from storms.

Why not measure how well government works? There are several reasons for that, most wrapped up in politics. There's no natural ideological constituency for program evaluations. Lawmakers who champion social programs often fear that attempts to measure them will be only thinly disguised excuses to kill the programs. Fiscal hawks don't often love the idea of spending more money on evaluations.
4-1-1 on E-L-G-L
Newest ELGL Member: Colin Baenziger & Associates 

Related Link: Executive Search with Colin Baenziger and Associates
Sara Suryan, Portland State University, Legal Assistant
Scott Pingel, City of Dayton, City Manager
April 17: K.L. Wombacher, Hillsboro Hops General Manager
April 18: ELGL Willamette Valley Forum with Sarah Medary, Eugene Assistant City Administrator
May 1: Resume Review With Heather Gantz, Waldron HR
Weekly Reader – Top 5 Blog Posts of the Week
I'm Just a Bill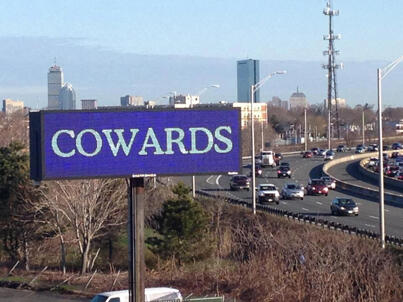 Oregon bill to make left-lane hogging on highways illegal crashes in committee – Apparently, Republicans in the state Senate can't drive 65 — at least if they're going to agree to making the left lane on highways for passing only.
Hearing set today on corporate tax plan – A proposal to raise Oregon's corporate tax on businesses earning more than $2.5 million gets its first public hearing this morning.
Facebook flexes political muscle with provision in immigration bill – Company would be able to employ more foreigners while avoiding stricter regulations.
Oregon House passes bill allowing Portland to revisit 'sit-lie' rules – The city's controversial "sit-lie" ordinance, which regulated the use of the city's sidewalks, was nullified in 2009 by a circuit court opinion that said state law trumped what Portland was trying to do.
American flags, marijuana and taxes: Oregon Legislature today – Attention will be fixed today on the House Revenue Committee, which will hold another public hearing on a tax package proposed by Democrats.
Resilience Does Tend to Follow Horror – If there's an uplifting lesson from Boston, it may be the many people who will overcome the trauma of tragedy.
Fiscal Cliff
County court braces for more cuts – State cuts to Clackamas County Court budget, now down to $11.9 million from $16.6 million in 2008, have had devastating effects on local access to justice.
L.A. County government proposes budget with no cuts or deficit – Los Angeles County officials on Monday unveiled a $24.7-billion proposed budget that for the first time in five years calls for no major cuts and does not include a deficit.
Tualatin Hills Park & Recreation District budget to increase 4.6%, include Adventure Recreation Center – The district's proposed general fund budget for the upcoming fiscal year is $43.7 million, a 4.6 percent increase from the current budget.
State and Local Leaders Double Down on Infrastructure – The proposal highlighted infrastructure as a fundamental driver of the nation's economy and critical asset for its long-term recovery. Specifically, the request reiterates the determined proposals to create a national infrastructure bank, build-out an American high-speed rail system, invest in clean energy, modernize the air traffic control network and the electrical grid, and reinvest in state-of-good repair projects, among other things.
Inside Portlandia
Outside Portlandia
Embezzlement report turned over to police – Cottage Grove officials are interviewing witnesses after auditors completed their survey of city finances.Downtown's growth spurt – Health center, Evergreen garage complex go before Medford board.Economic agency in turmoil – E-mails detail friction between some Lane County officials and the nonprofit Lane Metro Partnership.
Eastern Oregon rancher becomes first GOP candidate for Oregon governor – Jon Justesen, a Sherman County rancher and businessman, has formed a committee to seek the Republican nomination for governor next year.
Santa Clara, Calif., Combines Public Wi-Fi with Smart Metering – For most cities, public Wi-Fi and smart meters are separate technologies operated by separate entities. But this week, Santa Clara, Calif., has started combining the two.
SOCIAL MEDIA AIDS FIRST RESPONDERS AND GRIEVING PUBLIC AFTER BOMBING – Online social networks have played a role in national emergency response for nearly a decade now. Afterbomb blasts at the Boston Marathon finish line left three people dead and more than 100 people injured on Monday, Nextgov caught up with observers of social media in emergency management to find out what was new this time.
City of Boston Using Twitter Service for Outreach – The hashtag, #OneBoston, is visible at the top of  Twitter's trending topics list, both world-wide and in the U.S., meaning anyone searching the thousands of tweets about the explosions would see the city's tweet right at the top.
4 easy steps to protect your WordPress blog – WordPress, one of the largest blogging platforms on the planet, is under an ongoing brute force attack. It began Friday, April 12, and hasn't ceased; every one of its users is potentially at risk.
May We Recommend:
ELGL Facebook: Historic Baker City, Inc.
ELGL Google+: Lewis and Clark Community College
ELGL Pinterest: Spokane Parks Foundation