2014 Membership Drive
Join: $25 individuals, $225 organizations (includes 10 memberships), and $0.00 students.
Who joined yesterday?
Zach Pelz, City of West Linn
Krisa Delacruz, Strategic Government Resources
Katherine Tassery, City of Bellevue (WA)
Katie Corder, Strategic Government Resources
Serena Stoudamire Wesley, Portland State University
Everett Wild, The Partners Network
Scott Pierce, City of Milwaukie
Transaction Wire
High 5
 
Cities and the Enlightened Tribe – According to some experts, our future — good or bad — will arise from cities. And while many cities have had a rough time in the recent past — some even went bankrupt — most are required to balance their budgets every year, unlike the federal government. And cities have to get things done: haul the garbage, keep the water running, the streets paved and the lights on. In addition, people live in cities and have a personal interest in what goes on there.
NSA collects 5 billion records a day on cellphones – Agency tracks locations of devices worldwide. Data on Americans are collected incidentally as foreign targets are monitored, according to documents from ex-NSA contractor Edward Snowden.
A City's Deal for Alcoholics: Work for Beer – Under a government-funded program denounced by conservative politicians, Amsterdam is giving alcoholics street-cleaning jobs and paying them partly in beer.
The Genius Ways Beijing Drivers Get Around the City's License Plate Lottery – It just got even harder for car owners to get a coveted plate. But there are clever ways to skirt the system.
Dismissing Free Speech Claims, Justices Turn to Plain Line-Drawing – John D. Apel had been barred an Air Force base after convictions for vandalism and trespass, but he said those orders should not apply to an area open to the public on the other side of a green line.
50 Nifty

New York City's Energy Infrastructure Transformed Last Month and Nobody Noticed – A new pipeline massively expanded the amount of natural gas flowing into Manhattan.
District of Columbia to Consider Voting Rights Bill for Noncitizens – Legal permanent residents who are not citizens would receive the right to vote in local elections under a bill introduced Dec. 3. So far, four members of the City Council support the measure.
Food Carts in Los Angeles Come Out of the Shadows – The City Council introduced a plan to legalize street vending. A plan introduced in the City Council would legalize and regulate street food vendors, opening the door to the prospect of pork cheek street tacos.
The great San Francisco gingerbread war commences – The great gingerbread war has heated up in San Francisco, and it all comes down to one eternal question. Is it a gingerbread house if you can't eat it?
Electeds
 
In Obama's Book List, Glimpses of His Journey – Unlike many of his predecessors, the president's tastes lean toward the literary, in keeping with a man whose first memoir deeply explored issues of race and self.
Congressman Proposes 15-Cent Gas Tax Hike – The legislation — which would undoubtedly face an uphill battle — would increase the federal gas tax by 15 cents over three years.
Social Media
 
The legal debate over location data – The case law on location-based metadata is from 1979 — long before the technology it governs became widely used.
Why Bezos's Drone Is More Than a Joke – The Amazon chief's remarks carried three important public-relations payloads for his company and gave unmanned aerial vehicles a boost, Farhad Manjoo writes.
Documents Say Phones Outside U.S. Are Tracked – The National Security Agency is tracking the location and movements of cellphones outside the United States in an effort to find suspicious travel patterns or activities by intelligence targets, according to documents leaked by Edward J. Snowden.
Career Center
 
Does the minimum wage affect jobs? President Obama says there's no proof a higher minimum wage costs jobs.
TEDWomen 2013: Where Innovation Comes From – Big names aside, the conference will also be surfacing innovative ideas from people you've probably never heard of, like Jessica Matthews, the co-founder of Soccket, an energy-harvesting soccer ball that can power small appliances after you play with it. And 13-year-old entrepreneur Maya Penn, who makes eco-friendly clothing and accessories. Penn, who founded her company in 2008 at the impressive age of 8, also manages to donate up to 20 percent of her profits to causes she cares about, like the Atlanta Community Food Bank.
Half Your Employees Hate Their Jobs – Look at the coworker to your left. Now, to your right. At least one of them loathes their job. Maybe you do, too.
Portlandia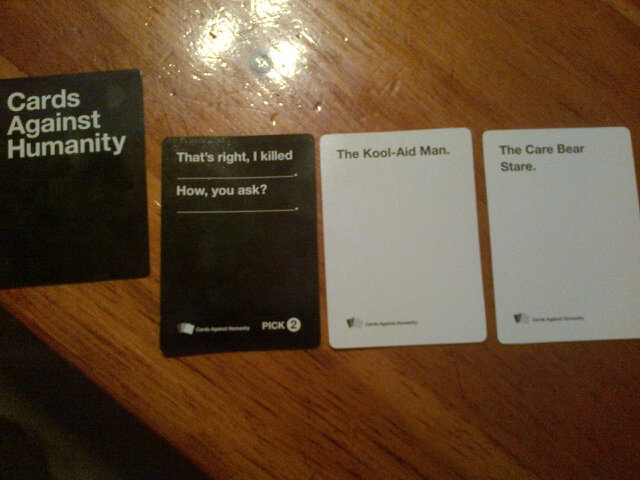 Editorial: Lake Oswego's weird city charter provision – You're probably more likely to spot Bigfoot in a bikini than you are to see a "Keep Lake Oswego Weird" bumper sticker. Nevertheless, that sentiment carried the day on Nov. 3, 1998, when Lake Oswego's voters decided to preserve a section of the city charter that allows a tiny number of citizens to wield unusual and remarkable power.
Mayor: City will lease 'warehouse' site in Old Town for homeless camp – A building on Northwest Hoyt Street will likely become the new indoor destination for a controversial Portland homeless camp known as Right 2 Dream Too, according to Dana Haynes, director of communications for Mayor Charlie Hales
Headout: Checklist Charlie – On Dec. 6, Mayor Charlie Hales opens his Eastmoreland home to the public. Here's what we'll be looking for inside his "graciously decorated" abode.
No Safe Harbor – An aide mayor Hales said would help lead the Portland Harbor cleanup has a conflict.
Brother, Can You Spare $200 Million? OHSU is using its clout to have taxpayers match a donation from Nike's Phil Knight.
Cascadia
 
Oregon could ban sales to minors of electronic cigarettes – They come in flavors like gummy bear, chocolate and bubble gum — and there's nothing in Oregon law to prevent minors from picking up the latest candy-flavored electronic cigarette.
Push for $15 wage moves to Seattle – The Seattle City Council plans to study a $15 minimum wage in 2014, but activists may try to introduce an initiative to get the measure before voters.
Occupy's lawsuit partially rejected – A judge rules the Eugene activist group may not sue individual GSA employees
Latest PERS cuts get first challenge – The first challenge to the public retirement cuts passed in September has been filed before the Oregon Supreme Court, judicial department spokesman Phil Lemman said Tuesday.
Midwest ELGL – Twitter
Chicago Pursues a Deal to Change Pension Funding – If no deal can be reached by November of next year, Chicago will either have to raise taxes or cut services or some combination of both.
In Detroit Ruling, Threats to Promises and Assumptions – A judge's decision that benefits could be reduced in a bankruptcy proceeding has recast the landscape for pensions and given distressed cities leverage to backtrack on their promises.
Detroit Art Is Valued at Up to $866 Million – Artwork purchased with city funds at the Detroit Institute of Arts is worth as much as $866 million, according to the Christie's auction house, a valuation expected to play a role in Detroit's historic bankruptcy case.
Goodwin's 'The Bully Pulpit' spotlights the Shame of Minneapolis – A group of writers known as muckrakers, the investigative reporters of their day, figure prominently in Goodwin's sprawling saga of pre-World War I America. That saga includes a brief account of the muckraking by one of the group's most prominent members, Lincoln Steffens, here in Minnesota.