New Members
Alexander Stuehr, Mediate.com, ‎Director of Member Services
Danielle Bautista, University of Oregon, MPA Student
Julie Underwood, Shoreline (WA) City Manager
Mariah Acton, Columbia Springs, Volunteer Coordinator
Shane Diller, City of Elk Grove (CA), Code Enforcement Manager
Tammy Baney, Deschutes County, County Commissioner
Thomas Frank, City of West Linn, City Councilor
High 5
What Is a Mayor's Job? Ensuring freedom from fear, the last two decades prove.
Al Jazeera America Vows More Sober Look at News – When the cable news channel begins broadcasting on Tuesday, "there will be less opinion, less yelling and fewer celebrity sightings," its chief says.
Nike Made $25 Billion Last Year, Still Got a Tax Break from Oregon – America has a subsidies problem. We've looked at the rising amount of money poured into megadeals and railed against Apple and Google, companies so flush with cash they shouldn't be considered for a tax break in the first place. But no American company (non-sports-franchise division) is fleecing taxpayers worse than Nike.
6 Questions States Should Ask About Driverless Cars – As more states pass laws authorizing testing of autonomous vehicles, key legal questions need to be answered.
Jeff Bezos' PowerPoint prohibition – More than a decade ago, it was estimated that 30 million PowerPoint presentations were given each day—the number must be much higher today. Just think of how many millions of hours are spent every day sitting through truly terrible PowerPoint presentations.
Electeds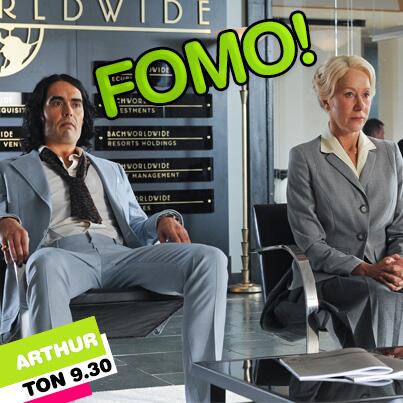 Confident Biden Team Sows Seeds For '16 – Allies of Vice President Joe Biden believe he can win the 2016 Democratic presidential nomination—even if Hillary Clinton enters the contest—and are considering steps to prepare.
Firefighters' Survivor Benefits Value Some Lives Over Others – In life, firefighters from disparate states and backgrounds work side by side. But in death, families say, they are sifted into categories based on their official employment status.
Wanted: Another Green Mayor – Candidates for mayor should promise to extend Bloomberg's environmental record.
Kitzhaber: Special session decision soon –  Oregon Governor John Kitzhaber will decide whether to call the Oregon Legislature into special session within a week.
'Are We to Limit Elected Office Only to Businesspeople?' "We live among citizens who won't tolerate this kind of behavior from their civic leader, regardless of how inconvenient it is politically," Lewis wrote. One of the threads that emerged in the comments was Erik Bruvold's focus on Filner's failure as a manager.
San Diego mayor's saga shows no sign of going away – At the news conference that launched the sexual harassment drama involving Mayor Bob Filner, a former supporter demanded that he resign, then added that the next chapter was up to Filner.
Fund Balance
Braced to Remake Itself, Detroit First Awaits Challenges to Bankruptcy Eligibility – Unions, creditors and retirees are expected to file formal objections to the city's eligibility, setting the stage for a legal fight over whether the city should be allowed to proceed.
Eligibility challenge: Other bankruptcy cases hint at what's next for Detroit – Detroit's fight to prove eligibility for bankruptcy could be a long, expensive process with no guarantee of success, if the experiences of other cash-strapped cities are any indication.
Urban agenda: Detroit's fall must lead to a federal policy on cities – Detroit's precipitous slide into bankruptcy has become a national spectacle — and a cautionary tale about the perils of mismanagement and corruption.
Portlandia
Oregon-first CRC faces more questions – As Washington phases out its involvement in the Columbia River Crossing, the project's remaining director said last week he still considers it a bistate effort.
TriMet, Milwaukie celebrate McLoughlin's early reopening – TriMet and Milwaukie city officials celebrate Monday morning the reopening of Southeast McLoughlin Boulevard/Highway 99E ahead of schedule after crews worked around the clock to put large steel girders in place for a light-rail bridge over McLoughlin.
The Good Fight – On the streets with the people battling Portland's outburst of gang violence
The Empty Throne – Dan Saltzman is the housing commissioner. Or is it actually Charlie Hales?
Not a Pimp – A citizen panel says a newly promoted cop was rude during jaywalking stop.
Cascadia
Cell tower may sprout on church lot – Placement on Amazon Drive of a so-called Monopine, a structure made to look like a tree, is under review
Civic engineering – The future of Eugene's historic stadium is at issue — again
Midwest ELGL – Follow on Twitter
Windshield warning aims to stop disabled parking cheats – City finance department employees will be canvassing streets downtown and placing flyers that resemble traffic tickets on the cars of drivers who hang the blue or red placards in metered zones.

Quinn signs measure requiring gun owners to report missing firearms, check – Illinois gun owners will have to report missing firearms to police and check the background of potential buyers under a law Gov. Pat Quinn enacted Sunday.
Mayoral-backed $285 million rail yard project temporarily derailed – Mayor Rahm Emanuel's plan to strengthen Chicago's position as a rail and freight hub suffered a surprise setback Thursday.
Moody's credit downgrade hits Cook County – The ongoing public pension crisis that has hit the credit ratings of Illinois and Chicago took its toll on Cook County government Friday. Moody's Investors Service downgraded the county's general obligation debt one level, to A1 from Aa3. The action affects $3.7 billion worth of the county's general obligation debt, although the new rating still implies a low credit risk. The bond-rating firm cited an unfunded liability in the county's pension plan as the principal reason for the cut.
Rest of the Union
A new way to head off homelessness – The District's Rapid Re-Housing Program aims to get people out of the D.C. General shelter and on a path to self-sufficiency.
Quinn's Wife Is a Reluctant Campaigner – Kim M. Catullo said in an interview that she had tried to discourage Christine C. Quinn from running for mayor of New York City but will now campaign more.
How L.A. is Trying to Fix Its Traffic Problem – After years of development, Los Angeles reached a milestone that few other, if any, major cities can claim: Every single traffic light — all 4,398 of them — can be monitored and controlled remotely.
 Career Center
What To Do When the Boss Begs You to Stay – You sit down with your boss to tell her you've been offered a job elsewhere and that you'll be leaving the company in a few weeks. It will probably be an awkward conversation, and it'll become even more uncomfortable when she asks you to stay. She might offer you better incentives, like more money or a job promotion–but as enticing as the counteroffer may be, career experts say you shouldn't accept.
Google's "20% time," which brought you Gmail and AdSense, is now as good as dead – What happened to the company's most famous and most imitated perk? For many employees, it has become too difficult to take time off from their day jobs to work on independent projects.
Social Network
ELGL Social Network: Facebook, Google+, LinkedIn, Pinterest, and Twitter
The Digital Divide Is Leaving Americans Behind – The connectivity gap among distinct demographics is as wide as ever. Communities are being priced out of the Internet. What it means for jobs and education.
7 Ways Teachers Use Social Media in the Classroom – In doing so, teachers not only encourage students to engage actively in the material, but they also provide online communities for students that might not exist for them in real life.
Why Are We Still Plugging In Our iPhones? WIRELESS CHARGING HAS BEEN AROUND FOR YEARS, SO WHY HASN'T IT BECOME THE STANDARD?
Most of U.S. Is Wired, but Millions Aren't Plugged In – The Obama administration is concerned that 60 million are shut out of jobs, government services, health care and education, and that the economic effects are looming larger.