High 5
The Balancing Act Bike-Share Riders Just Watch – In a tricky juggling act, New York City relies primarily on a fleet of box trucks to remove bikes from stations that are full and refill those that are running low.
Why Blackouts Are More Common Than Ever, in 2 Charts – Ten years after the 2003 meltdown, weather-related outages are on the rise.
How East Coast Tech Startups Became a Downtown Phenomenon – New zip code analysis shows a concentration of urban investment along the Boston-Washington corridor. 

The Human Toll of Stop and Frisk – "No matter what I do, I am being constantly treated as if I'm not worthy of this society." 

We Need to Rethink Our Definition of a 'Sustainable City' – The smart growth agenda fails to account for lessons learned about green infrastructure, moderate density, and gentrification.
Electeds
Yo, Charlie Hales! Politics are relational – During the mayoral campaign, Hales was the thoughtful moderate on homeless issues. With the barbarians at the Fourth Avenue gates of City Hall, he turned — a la Giuliani, circa 1995 –into the law-and-order cowboy, conflating homelessness and aggressive panhandling, Fish said, and labeling "both an epidemic."
Nick Fish wants to restore CFO post that Portland Mayor Charlie Hales cut, requiring $162,302 severance payment – After revelations that Portland's top administrator last year attempted to misallocate utility funds, city commissioners may now exercise their political muscle and override Mayor Charlie Hales' decision to eliminate a key financial position.
New Conservative Plan: Repeal Obamacare or We'll Default on the National Debt – Robert Costa reports and Conn Carol endorses the latest nutty conservative plan to end Obamacare. Rather than on insisting on Obamacare repeal as a condition for funding the discretionary portions of the federal budget (the busted old Senator Mike Lee extremism) the new idea is to pass a 60 day continuing resolution so that appropriations expire afterthe Treasury runs out of "extraordinary measures" and needs congress to raise the debt ceiling.
To Lead or Not to Lead – Commissioner Deborah Kafoury wants Jeff Cogen off the Multnomah county board. Is she willing to go for his job as well?
Fund Balance
County levy approved for ballot – November will be decision time for voters in Polk County after the Polk County Board of Commissioners on Wednesday morning approved placing a public safety levy on the ballot.
A Chance to Own a Home for $1 in a City on the Ropes – A third of the houses are unoccupied in Gary, Ind., which has lost more than half its population in the last half-century. Gary hopes to lift its haggard tax base by selling homes for $1.
A Castle in Wilmerding Searches for Its White Knight – Some in a tiny Pennsylvania town are hoping the restoration of the historic Westinghouse Air Brake headquarters can help revive the community.
California economist says real US debt $70 trillion – The federal government has been low-balling the public for years on how much debt it actually has, a University of California, San Diego economics professor says, adding that the real amount is $70 trillion – not $16.9 trillion.
Public Transit Is Worth Way More to a City Than You Think – A new report finds a hidden economic value of anywhere from $1.5 million to $1.8 billion a year.
Portlandia
The Big Bike Bailout – Records show the city may spend millions to finance Portland's Bike Share—and leave out many neighborhoods.
City manager talks Metro Urban Growth Boundary in China – Milwaukie City Manager Bill Monahan spent some of his vacation time in China last month presenting courses on U.S. urbanization trends.
City hopes 'road diet' improves livability – Some of Portland's busiest east-west streets are about to go on "road diets."
City gives green light to Wizer block plan – Lake Oswego's urban renewal agency will foot up to about $6 million of the bill for an estimated $92.6 million makeover transforming the Wizer property downtown into a new residential and retail development.
'Red tape' project proves sticky for residents – Plan aims to build economic development in West Linn
Anti-Walmart furor fades in Sherwood – "Anticlimactic" isn't a word people tend to use when they're pleased with something. That doesn't have to be the case, though. You could say with great relief, for instance, that the Sherwood City Council's handling of a few proposed regulations this month was highly anticlimactic given the unhealthy frenzy in which they originated. In this case, the path from frenzy to fizzle is a happy one.
TriMet does not hide documents or delay public requests, law firm says – A law firm hired by TriMet has concluded the transit agency does not purposely hide documents in contentious lawsuits and works hard to fulfill public requests for information.
Cascadia
Bringing Bremerton Back – Ten years ago, Bremerton was at death's door. Now it's one of the fastest – and smartest – growing cities in Puget Sound.
Polk No. 1 chief a familiar face – John Stein tried to stay out of the public sector, but after nine years in the private arena, he's again serving the needs of Polk County.
Newberg city manager resigns post after admitting affair – Newberg City Manager Dan Danicic resigned Monday at the request of the City Council, after he reportedly admitted to attempting to cover up an affair with a former city employee who is now threatening to sue the city.
Hermiston Cuts Emergency Dispatch Service To Save Money – The city could save almost $250,000 dollars annually by merging its dispatch system with Umatilla County, according to The East Oregonian.
Where the cops deal Doritos: Thousands expected for post-legalization Hempfest in Seattle – A few things will be different at this year's Hempfest, the 22-year-old summer "protestival" on Seattle's waterfront where tens of thousands of revelers gather to use dope openly, listen to music and gaze at the Olympic Mountains in the distance.
The Queer Frontier – The battle over gay marriage moves to rural Oregon.
Midwest ELGL – Follow on Twitter
Preckwinkle calls for Metra appointee to resign – Metra board member Stanley Rakestraw has been asked to resign, Cook County Board President Toni Preckwinkle's office said, following Tribune inquiries about Rakestraw's eligibility and residency.
After fall from political grace, Jackson asks to be imprisoned 'far away' – The ex-congressman apologizes for misusing $750,000 in campaign funds and gets a 30-month term.
Beyond the 'Brain Drain': How Cities Really Need to Sell Themselves – There are signs this is changing. In Chicago, Mayor Rahm Emanuel paid a visit to the University of Illinois's flagship campus in Urbana-Champaign last year to try to pitch its grads on coming to work in the Windy City's technology industry. Chicago just followed up with an event called Think Chicago that is bringing 100 top students from around the country to the city for three days of immersion in Chicago's tech scene, plus some fun at the Lollapalooza Music Festival. Emanuel himself has been personally involved in this.
New Law Expands Green Infrastructure in Illinois – Gov. Pat Quinn praised Orland Park for its focus on green infrastructure this week during a ceremonial bill signing at the village's LEED-certified police station.
 Other 48 States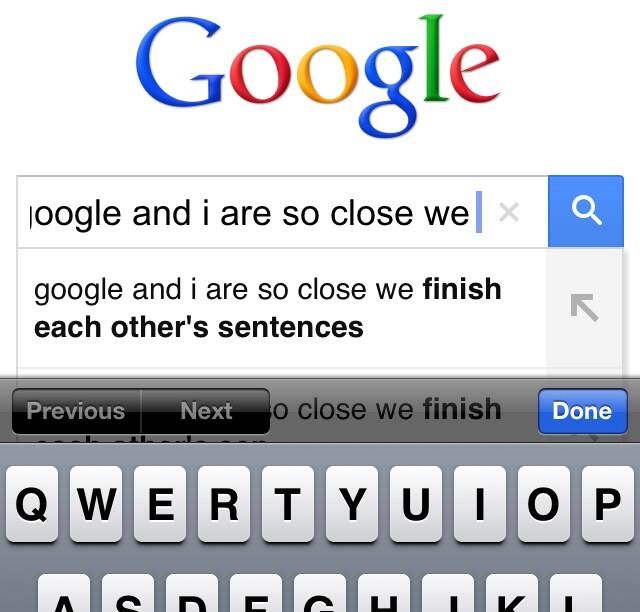 LA considers free citywide Wi-Fi, but is it worth the cost? Councilman Bob Blumenfield introduced the motion last week, saying that free Wi-Fi in L.A. would help businesses, tourists and people who can't afford internet access on their own.
The Sad Decline of the Poconos' Resort Towns – Matt Hurst has been long been fascinated by the decline of the Poconos's resort industry. Much of the Philadelphia-based photographer's work focuses on buildings prior to their demolition or in some cases, renovation.
A Mixed-Use Vision for Ann Arbor – Here's something cool. Some University of Michigan students are putting together a campaign for local office as the Mixed Use Party with a plan to revolutionize the town's zoning code.
Race Is at Core of Ruling on N.Y. Police Tactic – A federal court judge described the police department's stop-and-frisk policy as "indirect racial profiling."
Pine Ridge Reservation Votes to End Alcohol Ban – Members of the Oglala Sioux overturned the ban on possessing and selling alcohol on the reservation.
An Ode to a City Overcoming Its Usual Summer Doldrums – With much of official Washington gone in August, those who remain find things like traffic, restaurants and the subway system much easier.
Visual Proof That Geographic Data Really Should Be Free – New York City and California have begun to offer up their GIS files to anyone who wants them, and early results are amazing.
The History of 3D Printing [#Infographic] In Louisville, Ky., city planners are using 3D printers to create models of future buildings and neighborhoods. The Martin Luther King Jr. Memorial Library, in Washington, D.C., has a 3D printer that is available to city residents. NASA is involved, too, as they attempt toprint pizza in space.
Career Center

HOW USING 15 MINUTES OF DOWNTIME AT WORK CAN REALIGN YOUR WORK-LIFE BALANCE – GOT 15 MINUTES OF DOWNTIME AT WORK? LEARNING HOW TO USE IT RIGHT CAN ULTIMATELY SAVE YOU HOURS SO YOU CAN LIMIT WORK TO, YOU KNOW, WORK HOURS, SAYS PRODUCTIVITY EXPERT LAURA VANDERKAM.
Links We Love: Attending Conferences Like a Pro – Attending conferences can be an excellent way to learn new skills and support your professional development, but it's not as easy as just showing up! There's preparation and strategy involved in getting the most out of these events.
6 tips for writing and placing op-eds – Whatever you think about old media or the death of print, op-ed articles published under a client's byline have value if done right. They're a great way to position a person/firm as a thought leader.
The Millennials Have No Patience for Your Corporate Travel Policies – Kids today! Won't use the corporate travel policy, want to choose their own rental car company, no respect for "compliance" or "mandates"—and that is a real problem, says Alicia Tillman, vice president of marketing and business services for American Express Global Business Travel (AXP).
Cities vs Suburbs: Where do Parents Want to Raise Their Children? Tanya Snyder wades into the ongoing discussion over whether America's urban revival can be sustained, a question that essentially hinges on whether cities are creating an attractive alternative to the suburbs for raising children.
Sheryl Sandberg leans into another controversy: Unpaid internships – SHE THE PEOPLE | Her nonprofit seeks unpaid workers, drawing criticism that she is out of touch.
World Wide Web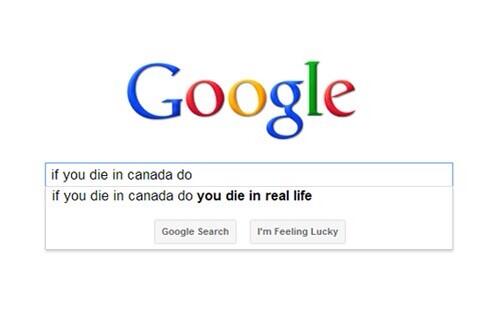 ELGL Social Network: Facebook, Google+, LinkedIn, Pinterest, and Twitter
What Your LinkedIn Photo Says About You – People do business with people they trust. So what are you trying to hide in that photo?
Social media's role in modern public relations – In the days of Edward Bernays and Ivy Lee, public relations was executed via press releases, advertising, and press conferences. Over the years, it has adapted to modern media and incorporated many new channels, including social media. Throughout its trajectory, one thing has remained the same: Public relations is a necessity for the health of all brands.
Can Apple thrive without Steve Jobs? We miss a lot when we assume one leader is responsible for the outcome of everything.