Knope of the Week
Bonnie Svrcek, ICMA President and Lynchburg (VA) Deputy City Manager
Newest Member
Shelley Searle, Portland State Universtity, Community Outreach Intern
Upcoming Events
July 25: Communications with Justin Finestone, City of Bend and Anna Johnson, Deschutes County
August 1: Webinar: Managing Your Online Persona: Insights From Vizify Co-Founder/CEO Todd Silverstein
August 8: Everything You Wanted to Know About PERS (And More)
August 20: Portland's Artisan Economy: Brews to Bikes
High 5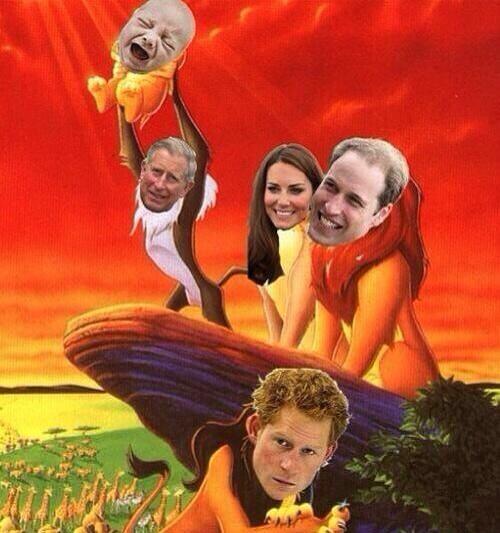 Architecture: What does Big Data mean for our cities? – Size, population and the number of petrol stations can yield fascinating insights into how our cities function best – but we must remember that any self-organising system is more than the sum of its parts.

Amtrak's New Locomotives Arrive – Earlier this spring, two of the locomotives arrived at a Department of Transportation facility in Colorado, and this month, a third arrived at Amtrak's operations headquarters in Delaware. They'll undergo months of testing and should be up running along the East Coast this fall.

A TURBOTAX FOR GOVERNMENT RECORDS – NON-PROFITS AND JOURNALISTS REJOICE: THE FOIA MACHINE IS A NEW PROGRAM THAT AUTOMATES GOVERNMENT INFORMATION REQUESTS.

Change Agent in Education Collects Critics in Connecticut Town – Paul G. Vallas, a leader in the effort to shake up American education, has wrestled with unions in Chicago, taken on hurricane-ravaged schools in New Orleans and confronted a crumbling educational system in Haiti.
The Electeds
Angry birders: Farm bill in flux imperils feathered friends – With the farm bill in flux, it's looking more and more likely that the environment will take a hit. The Conservation Reserve Program, which recently accounted for 7 percent of farm bill funding, essentially pays farmers to produce wildlife, instead of producing crops.
Wyoming Senate race between Cheney, Enzi is new battle in GOP's war – Liz Cheney has opened a new front in the battle for the soul of the Republican Party with her decision to challenge Sen. Mike Enzi (R-Wyo.). The fight pits conservatives willing to work across the aisle with a newer breed that views compromise as defeat.
Iowa poll: Hillary Clinton, Chris Christie tied – Hillary Clinton and New Jersey Governor Chris Christie are running neck-and-neck in a potential 2016 presidential match-up in Iowa, according to a new poll Monday.
U.S. Schools Chief Labors to Straddle Political Divide – Education Secretary Arne Duncan has been more successful at bridging partisan lines than perhaps any other member of President Obama's cabinet.
Congress Needs to Recognize that Cities Really Are Too Big to Fail – Does anyone seriously doubt that, if Detroit was a "too-big-to-fail" bank, it would have been bailed out long ago? Or that its pensioners, rather than facing the threat of cruel cuts as part of Michigan Governor Rick Snyder's scheme to steer the city into brutal bankruptcy proceedings, would instead have pocketed hefty bonuses?
The Fund Balance
After Detroit bankruptcy filing, city retirees on edge as they face pension cuts – The battle over the future of Detroit is set to begin this week in federal court, where government leaders will square off against retirees in a colossal debate over what the city owes to a prior generation of residents as it tries to rebuild for the next.
County may allow payroll to cut itself – Officials propose to save money by dividing duties among fewer workers
Autos troubles, race at root of Detroit collapse – Blue-collar workers poured into the cavernous auto plants of Detroit for generations, confident that a sturdy back and strong work ethic would bring them a house, a car and economic security. It was a place where the American dream came true.
Cries of Betrayal as Detroit Plans to Cut Retirees' Pensions – Detroit's pension shortfall accounts for about $3.5 billion of the $18 billion in debts that led the city to file for bankruptcy. How it handles this problem is being closely watched by other cities.
Wong: Economic weather depletes the state's rainy-day reserve funds – As Oregon continues through summer, it's time to consider again whether lawmakers saved enough for another rainy day.
Portlandia
Jeff Cogen, Multnomah County board chairman, says he is returning to work Monday after time off due to affair with Sonia Manhas – County spokesman David Austin said the chairman told him that he was coming to work Monday sometime around lunch time. He told Austin that he was not talking to the media tomorrow.
Council to consider police reform agreement – The City Council will consider an agreement with a police watchdog group Wednesday as part of its settlement with the U.S. Department of Justice over allegation the police have used excessive force against the mentally ill.
What about John? His name is John Wedell. He is simultaneously the most recognized and least understood resident of Forest Grove. He's standing in front of the News-Times office on Pacific Avenue, wearing red oven mitts, three wristwatches, two coats, binoculars and a toothbrush — the latter propped in a paper cup that's strapped to his belt.
Around the NW
Astoria sister-city trip to Germany upsets some residents – At a cost of $1,800 for each, the city paid airfare for the mayor, four members of the City Council, the city manager and the president of the sister city committee.
Twilight Zoning – A small discrepancy in Eugene maps blurs land use substance into shadow
Parking, path on Salem City Council agenda – Two sides of the same southeast Salem shopping center pose contrasting pedestrian entrance
Other 48 States
Vermont, 8 other states allow hemp growth, but federal law prohibits it – Some Vermont farmers want to plant hemp now that the state has a law setting up rules to grow the plant, a cousin ofmarijuana that's more suitable for making sandals than getting high.
The State of Wyoming Has 2 Escalators – And they're totally fine with that.
Hot, Crowded and Smart – San Antonio Is Growing and the Water Supply Is Diminishing. What's the Strategy?
Gentrification in overdrive on 14th Street – The Great Recession and its messy aftermath will go into the record books for many things: jobs lost, household wealth destroyed, foreclosure auctions held. But the epic downturn is also the reason it's so hard to score a table at Le Diplomate, the perpetually packed new French brasserie on 14th Street NW.
Career
Location Plays Major Role in Climbing the Income Ranks – According to a new study that has provided the most detailed portrait yet of income mobility, the odds of rising to another income level are notably low in certain cities, like Atlanta and Charlotte, and much higher in New York and Boston.
Down in the Delta, Outsiders Who Arrived to Teach Now Find a Home – An influx of young, university-trained arrivals affiliated with Teach for America has flowed into the Delta, planting roots and hoping to make a difference.
A more nervous America – For most, the U.S. economy is doing fine. But Americans are defining prosperity down.
Internet
Stay Connected with ELGL:

 
For Developing World, a Streamlined Facebook – Facebook has been quietly working for more than two years on a project that is vital to expanding its base of 1.1 billion users: getting the social network onto the billions of cheap, simple "feature phones" that have largely disappeared in America and Europe but are still the norm in developing countries like India and Brazil.
Apple Tests Larger Screens for iPhones, iPads – Apple has asked its Asian suppliers for prototypes of screens larger than 4 inches for smartphones and under 13 inches for tablets, officials at its suppliers say.
Twitter Can Tell Whether Your Community Is Happy or Not – Governments from the local to the national are increasingly interested in "wellbeing," that subjective notion that's harder to measure than per capita income or GDP, that comes closer to capturing what we more vaguely think of as happiness. We'd all like to have it: quality of life, life satisfaction, fulfillment.