Welcome Newest Member:

 
Corporate Member: Ben Patinkin, President,  Patinkin Research Strategies
Ben Patinkin, founder and President of Patinkin Research Strategies, has over a decade of experience providing research and strategic consulting for Democratic candidates, labor unions, conservation groups, issue advocacy campaigns and corporations. A graduate of the Riva Training Institute, he's conducted scores of focus groups and hundreds of polls across the country working to advance progressive causes and candidates.
Join ELGL: Students (free), individuals ($20), and organizations ($250)
Upcoming Forums:
March 7: Tiffany Couch, Financial Investigation and Forensic Accounting
April 11: Greg Baker, Damascus City Manager
April 17: K.L. Wombacher, Hillsboro Hops General Manager
October 4: ELGL Annual Conference at the Kennedy School
The High Five
Rochelle Riley: Detroit needs a professional city manager – Detroit is a city becoming a town, a tradition in need of a makeover, a past in search of a more organized future, one that comes from a city being run by a professional all the time. Related article: Michigan Will Take Over Detroit
How Amtrak Could Become a Robust, Profitable Enterprise – Over the last 15 years, Amtrak ridership has grown 55 percent, outpacing population growth by a factor of three. It's the fastest growing means of domestic transport, and shows no signs of slowing down.
A Monument to a Long Tradition of Budget Brinkmanship – In April 2011, just before a midnight deadline to avert a government shutdown, President Obama celebrated a budget agreement between Congressional Democrats and Republicans."I am pleased to announce that the Washington Monument as well as the entire federal government will be open for business," Mr. Obama said.
Back in the Cleaning Business – The Portland Business Alliance wants help reviving the unconstitutional sit-lie sidewalk law.
Let's stoke the urban revival on downtown's east side – When NBA All-Star Weekend is over, more people from more places in the world will have been introduced to the eastern edge of downtown Houston.
I'm Just a Bill
The Argument Against Outlawing Drones in Oregon
Bill could plop Damascus planning into county's hands
If You Gaze For Long Into the CRC…
Editorial: Blumenauer expects progress on immigration, firearms
Former Longtime Supreme Court Justice Sides with Kitzhaber on PERS Dispute
The Fiscal Cliff
Polk County Sheriff's Office ending 24-hour patrols
Miller: A state microbe and other odd bills discussed in the legislature
Billions in automatic cuts kick in
Cities (West Linn and Wilsonville) and schools are feeling the fiscal pinch
Word Cloud for Oregon State Budget
State considering new car tab tax for King County
Outside Portlandia
John Coates Selected as Carlsbad's Next City Manager
Councilor will represent city in metropolitan planning organization
Vancouver seeks its economic #nextchapter in the tech and digital world
Glass Bar Island regulars protesting Lane County closure of access
Lawsuit against county to proceed
Camas says it could land WaferTech expansion
$782K total tab for city's suit against Yellow Pages
The Career Center
The ELGL Resume Book…It's Back – ELGL is now accepting entries for the 2nd edition of the Resume Book. We encourage all ELGL members to submit a resume whether you are employed or you are looking for employment. Non-ELGL members can also submit a resume but members will receive priority placement in the book.
How to Work a Room Like an Extrovert (Even if You're Shy) – My "Mac's List" colleague Jessica Williams and I share a singular interest: we enjoy going to receptions, association lunches and other public events and talking to strangers, lots and lots of them.
25 Low-Cost Ways to Reward Employees – Forbes – Research shows that feeling appreciated—which comes from recognition from others—is one of the top three drivers of employee engagement. The best news is that showing appreciation doesn't have to cost a lot of time or money. So in honor of Employee Appreciation Day, here are 25 no or low-cost ways to recognize your colleagues.
Why Limiting Emails to 50 Words Is a Great Idea – As Business Insider has subsequently reported, a software engineer at the company took the challenge and wrote a script to apply the 50-words-and-under limit to Gmail.
A Call to Action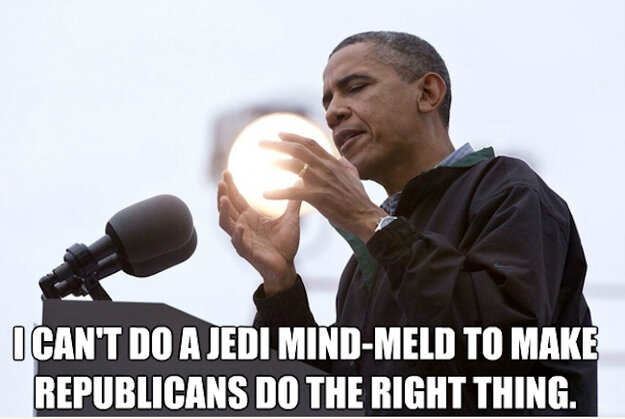 VOTE: Mayors Challenge Fan Favorite Selection – The Bloomberg Philanthropies' Mayors Challenge is a competition designed to inspire America's mayors to generate innovative ideas that solve major challenges and improve city life.
Kitzhaber talks education investment at Portland town hall – Gov. John Kitzhaber will hold a rare town hall in Portland on March 18 to talk about education investment and improvement.
The World Wide Web
6 Things to Do Before You Delete Your Facebook Account – You've probably thought about deleting your Facebook account before, but for one reason or another you've been unable to commit. Maybe you're applying for a job and don't want your future employer to see pics of you at college frat parties. Or maybe you just can't stand one more depressing status update.
Not Just For Dads: LinkedIn Replaces Facebook as Top Social Tool – According to a new study at University of Massachusetts at Dartmouth, LinkedIn is currently the most used social media tool among the fastest-growing private companies.
10 Questions to Ask When Creating Your Company's Pinterest Page – Pinterest has quickly evolved into a social media eye-candy powerhouse. People are now pinning images as often as they tweet, according to new data from the Pew Research Center.
We recommend: